My Journey
After nearly 20 years in healthcare, I decided to embark upon an industry I've always found captivating, Cosmetology. As a Curl Enthusiast/Specialist my affinity for naturally curly hair superseded my cosmetology curriculum. Exasperated with the challenge of blurring the demarcation line of naturally textured and relaxed strands, I decided to "Big Chop" and cut off more than 12" of relaxed tresses. My journey to understand my newfound curls provoked me to research ingredients and study cutting techniques specifically to enhance naturally curly hair.  Combined, the experimentation and extensive education resulted in creating a trauma-free and knowledgeable atmosphere curated for the optimal client experience.
Genetically Curated was conceived out of the necessity to embody a safe, non-judgmental space for my clients.  Some Curlies have never witnessed their natural curls, so it was imperative for me to cultivate an environment that supports the "new you" gazing in the mirror without interruption.
I aspire to encourage Curlies to embrace their Genetically Curated Curls unabashedly! 
Nicole Buckner
Contour Artisan and Curator, Genetically Curated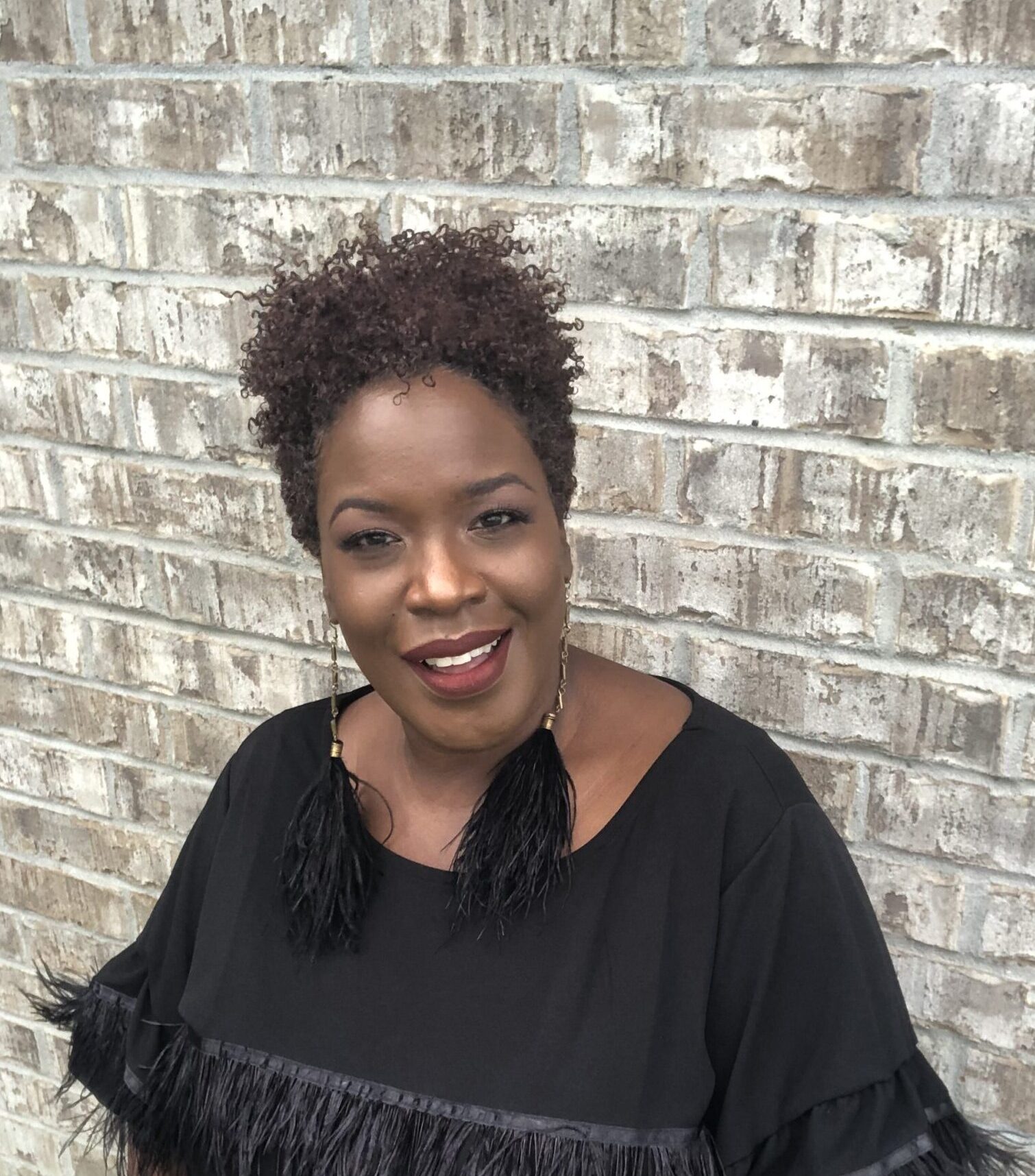 "Terrific Experience"
Susan Price
Maybe I'm crazy, but I really needed to see a stylist in the middle of the pandemic. I guess I was looking for some semblance of "normal" and a good haircut. I cannot say enough good things about my experience with Nikki. She is professional, oh so competent, and she really listens to your wants and needs. She was great with tips to help me achieve my best wash and go at home (I'm not the best at detangling). I felt very safe in the salon, and she was very sensitive about my time (I had driven a long way, and I had to turn around and go home the same day). I've had plenty of good haircuts from Deva trained stylists — Nicole was the best! For the first time in my 5 years of being a natural curly girl, I feel I'm really on the right track.
"Nicole was great!"
Yadira Montoya
Nicole has been fundamental through my curly hair journey. For the past year, I have gone natural and with the help of Nicole my curls are stronger and healthier. My consultation with Nicole was great! She asked several questions about my hair routine and which products I used. Nicole educated me on the products that were effective for my curls, as well as the ones that were not. She walked me through every process, from the dry cut to the style. She showered me with helpful tips and great advice. Nicole took the desired look that I wanted and made it into my own.  I can't wait to return for my next Deva Cut!
Thoroughly pleased!
Dorian Abston
I'm a wash & go type of girl. I have way too much hair for twist outs. After leaving Nicole's chair i had the twist out look without the cramped fingers! Thanks Nicole! I love the results!
Get In Touch
info@geneticallycurated.com
Location
6165 Stage Road
Bartlett, TN 38134